I was heartened to listen to 'One to One' the other day on Radio 4 and hear AL Kennedy talking to Rachel Johnson about writing. In it, both Rachel and Alison talk about the struggle that is their daily writing life. The programme is only 15 minutes and well worth a listen. A few nuggets of inspiration in there too. If nothing else it will demonstrate that whatever your particular writing struggle right now, YOU ARE NOT ALONE!
Here's the link.
http://www.bbc.co.uk/programmes/b04581jc
and
AL Kennedy's website
In the programme Alison also mentions a special writing chair which she uses where the head is lower than the feet. Could it be this? Or this? Both seem a little extreme!
www.back2.com

The old-fashioned way before computers has something to recommend it too. I envy those young people scribbling away, for whom writing is still a joy. They have none of the angst and soul-searching that goes on when you're trying to write something as long and complicated as a novel. Just 'What I did on my holidays' though actually today it's probably, 'How I used my ipad and smartphone on my holidays.'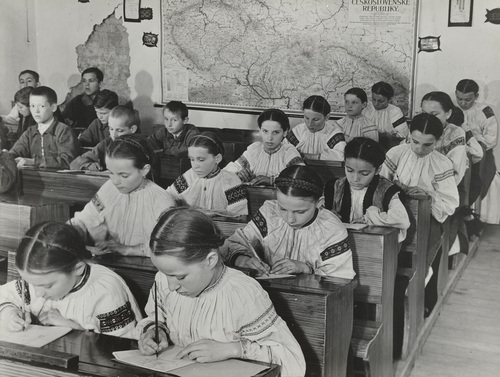 But whatever your desk and chair are like, however flashy your computer, I guess you will still have to suffer the pain of you and your novel, and find from somewhere the sheer persistence that gets the thing written.
The 'One to One' series also has another episode in which Rachel Johnson, who writes comedy, talks to Michael Frayn about farce - if you're writing something funny, here's the link
http://www.bbc.co.uk/programmes/b045z8wd
Please tell me if you use any special chair for writing, or other writer's aids that you use to ease the physical and mental pain!